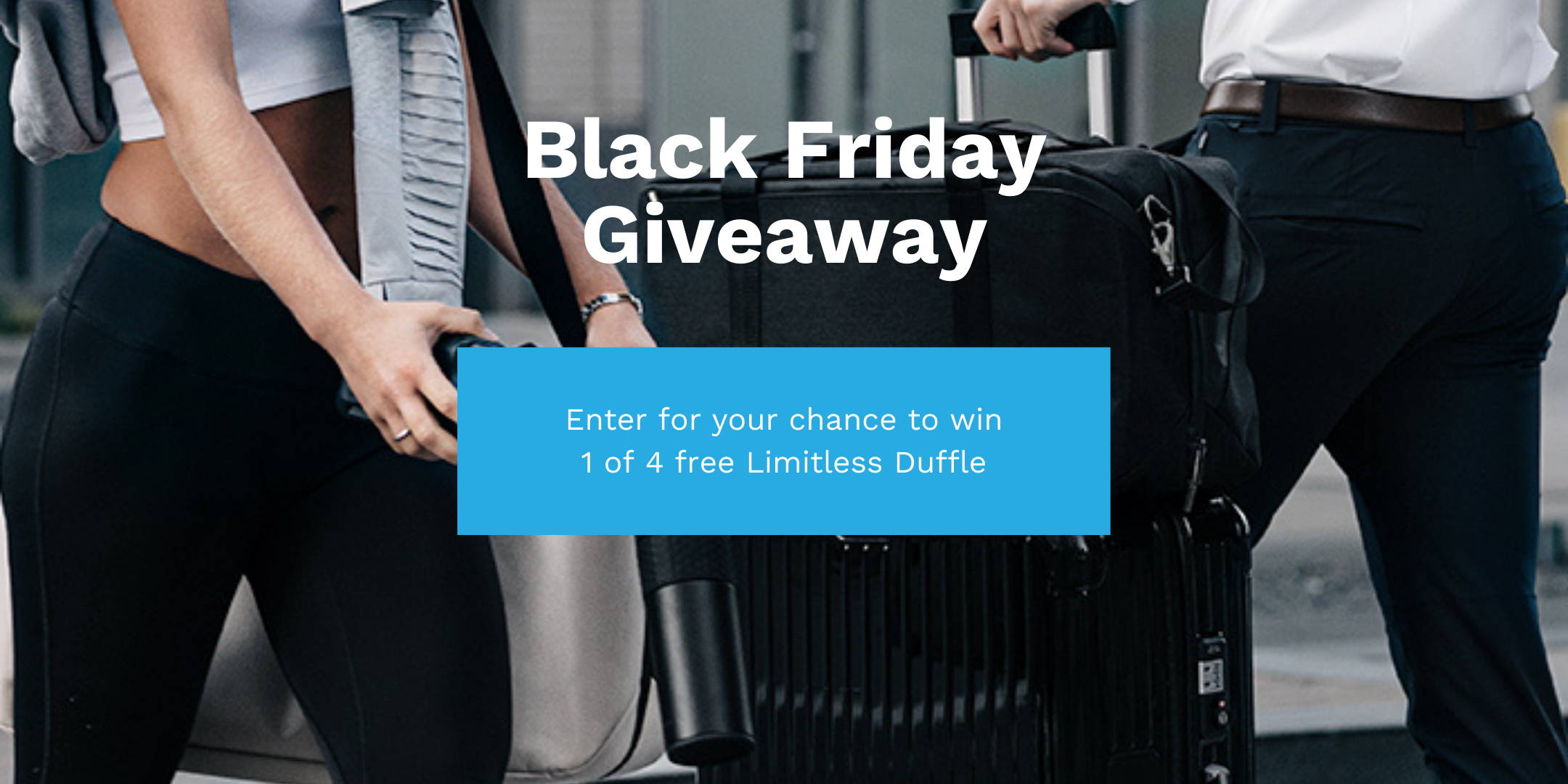 Enter to win a FREE Limitless Duffle!
Your Chance To

Win A FREE

Limitless Duffle Ends In…
We'll be announcing the winners on Thursday, November 17th. Winners are responsible for $15 shipping cost.
Designed to move with you, this high-quality, water-resistant 40L Duffle features insulated meal storage, USB charging, a complete business section, luggage, and laundry sections for the ultimate travel bag.
Never miss an important text, email or call again with the solar powered USB port. The Limitless Duffle can charge your phone, tablet, headphones, portable battery, or USB supported device.
The Limitless Duffle was designed to keep you fueled with an insulated meal compartment. Save money and carry multiple containers, beverages, utensils and even a cold pack to keep things cool and fresh throughout your day.
What Our Customers Are Saying
Best carry on bag for travel
"Great product for those who want to travel light, was able to fit a week of clothes and still had room. Great for a carry on way to travel."
The perfect every day bag!
"I love my Limitless Duffle. I use it when I go to work, when I go to they gym and even when I travel. It's perfect for all occasions!"
"I have been so impressed with the quality of this RUK Duffel bag, If I am going to pay for something I want a quality item, and RUK delivered just that. Looking forward to your next Item to purchase."
Now Is Your Chance To Win Yours For FREE!
Enter your information below to enter: